The advent of technologies and scientific research work in the medical field has proved that very complex treatments can nowadays be done very swiftly and in no time. In the series of new arrivals, Invisalign Melbourne is one of the finest and effective treatment procedures for smile. Teeth straightening can be done at any stage of life through the supplication of braces. However, due to several disadvantages of metal braces this most traditional alignment treatment has lost its acceptance and importance. The place is completely occupied by Invisalign or invisible braces.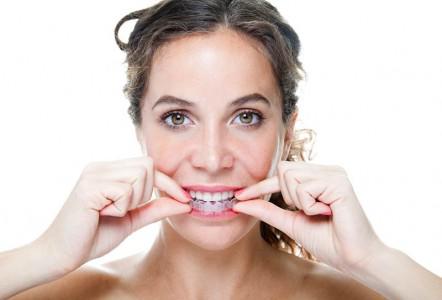 Why should I use Invisalign instead of metal braces?
The application of advanced technology
The Invisalign is 3D computer imagining treatment process, which has much more efficiency in straightening the misaligned teeth. The metal braces are tied strongly to the teeth for offering proper setting, while the Invisalign performs the same task but in a different manner.
An effective action
The invisible braces are clipped with the teeth and after every two weeks it is replaced by a new set of braces. In the meantime, the braces have already changed the prior position of the teeth. After several sittings you will find that your teeth have regained its original position and enhancing your smile.
No irritation
The metal braces can produce irritation or discomfort to the gums, while the Invisalign Melbourne has no side effect, no irritation and pain.
No restrictions
While you wear metal braces, you may be asked not to consume acidic food or chew hard food. Also, you will be restricted to consume coffee or tea (staining beverages). However, there is no restriction with Invisaligns. You can remove it when required and re-fit it.
Cost factor?
Considering cost factor, the metal braces are much reasonable compared to Invisaligns. But if you consider long term effect, this cost factor is nothing compared to that.
These are some very common considerations that you need to know before approaching to straighten your teeth. Well, now the decision is completely yours!