Finding a dentist in your city or locality is much easy as compared to finding a dentist while you are on some holidays! The Melbourne is a beautiful city in Australia, which experiences thousands of footfalls from all across the world, every day. The city, due to its vibrant nightlife and pleasant weather, has earned enormous popularity as a classy holiday destination. So, what happens if you find some emergency dental issues while you are on holidays? Here are some ways that will certainly help the tourists to find a quality Dentist in Melbourne.
Try out online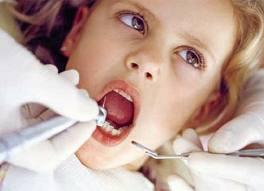 Melbourne is a hub of quality treatment, not only in words, but also in actions. If you face any sort of emergency regarding dental issues then you have the only option to find out a dentist online. It's obvious that you will definitely not be able to find friends or relatives at this new tourist spot to help you out. So, online search stays as your principal option. A tourist can visit the websites/ official pages that appear to be genuine to find out an emergency dentist close to your accommodation. The ratings and reviews will be of great help. In fact, you can dial up the clinic's number to ask for emergency help.
Assistance from local people
Asking the staffs in your hotel is another nice option as these people are well versed with the local picture of the city. The localities can also help you a lot in this issue. If you find it troublesome in asking the localities, then you can definitely approach to the local restaurants or shops to assist you with a good Dentist in Melbourne.
Try the local newspapers
There is plenty of information available in local newspapers, which can be of great help for you. A tourist can purchase a local magazine or newspaper to find out the existence of a reputed and well regarded Dentist in Melbourne.
Conclusion
On top of the aforementioned list, you may also try some other ideas like asking some local friends (if exist any) or visiting the nearest heath centre and take reference and so on.