Invisalign needs no special mention in today's world. Owing to its massive importance and great popularity, this is one of the most sought after dental treatments. You might have seen a lot of TV commercials with stars flaunting white, pristine, perfectly aligned set of teeth. You might also cherish to sport a similar dream smile.
A Great One Over Braces
Applying Invisalign is a great way to bring a gleaming smile to your face and a charm to your overall appearance. It is the perfect way to correct your misaligned teeth. Metal braces were earlier being prescribed for misaligned teeth, gaped teeth and chipped teeth. However, with the advancement of dental technology, the modern aligners are used.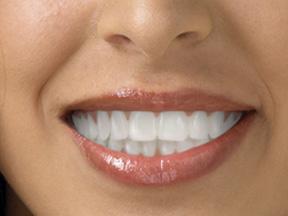 These are made of clear and removable plastics that are custom made to suit your teeth shape and needs. Employing revolutionary 3D technology, these aligners reposition your teeth until the desired position is achieved.
Easier to Use
Being removable, you can easily remove Invasalign while flossing, brushing and eating. Earlier, braces were a bit difficult to carry. They used to be uncomfortable while eating and carrying out daily tasks. While you compare traditional metal braces to the modern aligners, you will find the latter to be more beneficial and effective.
Costs are Comparable
You would find dentists and clinics that are equally specialised in braces and Invisalign in Melbourne. Cost wise, both are comparable. They come in similar price tags. So, it's difficult to make a choice based only on their prices. However, coming to your appearance, braces are not that pleasing. The top-notch and experienced dentists will be efficient in offering enamel-coloured Invisalign that is more concealable and aesthetically more pleasing.
Maintenance
Coming to the maintenance part, both of them need regular cleaning for their longevity. Both of them can gather bacteria and plaque, if not properly cleaned. Hence, brushing and mouth-washing regularly is especially important to keep them in good condition.
End Results
While results are concerned, both of them are efficient though many dentists and patients believe that Invisalign produces more effective results.
Conclusion
Finally, when appearance is the basic reason behind this dental treatment, modern invisible braces are definitely pleasant to flaunt as it resembles your natural tooth enamel.