Temporomandibular joint is the connectivity between the jaw and the skull. This joint helps you to move your jaw up and down and in chewing. Temporomandibular joint syndrome is a jaw disorder which happens due to an injury in the jaw.
The symptoms of an injured jaw are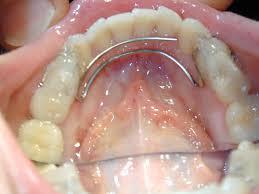 Popping out, chewing and and swelling at the sides, headache.
Pain in the joint area of jaw, shoulder and neck.
Jaw gets locked frequently in open mouthed positions
Trouble chewing food materials.
Causes Of TMD (Temporomandibular Disorder)
One of the main reasons is stress. It tightens the muscles of jaw and neck.
The disc resting between the socket and ball of joint muscles starts to dislocate.
Joint muscles suffering from Arthritis.
Non-invasive TMJ Treatments
The non-invasive and traditional TMJ treatment includes resting your jaw with warm compresses. The pain
relieving medication is also given along with it. The patient is told to avoid eating chewing gums and hard candies.
Patients are told to avoid stress as much as possible as it prevents the tightening of jaw muscles.
Bite plates are fitted on the upper and lower teeth of the patients.
Clinical TMJ Treatments
Two syringes are injected in the jaw muscles. The first syringe is filled with a cleansing fluid which washes away all the pulp and dirt off the cavity. The latter one dead pulp exits from the cavity through the second syringe.
Jaw joints are exchanged with artificial jaw implants.
Pain relieving medications are provided to relieve the patients from the pain.
TMJ Treatments prove to be beneficial to the jaw in every manner. They are conservative and reliable methods used by surgeons for treatment for quite a long time.