The dentist Melbourne performs all types of dental procedures to fix all dental problems. The dentist spends most of their time in performing the common treatments. Apart from this when there is some critical dental problems arise then the dentist performs all kinds of procedures covering the jaws, teeth, muscles and gums. The patients identified with any of such problems were examined by the professionals carefully. They communicate with the patients regarding the problems detected and how they can be treated with the certain type of treatment.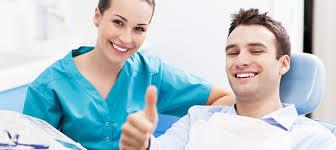 With most common treatment needs a day visit, other critical dental conditions need multiple visits with considerable five-six months of time to recover. Every dentist operates a problem different way and sometimes require other specialist to deal with it. Few patients often do not believe whether their problem is treated or not. There are some who have dental anxiety. But, the dentist in Melbourne works wonders for the patients.
Sometimes the patient does not feel any pain until it spreads into other areas. Gum disease is always painless. This is the main reason why the dental problem gets worse. Professionals always suggest everyone to visit the dentist for regular checkups. Ignoring will cause severe dental problems.
Even if the patient needs an emergency, then the dentist Melbourne see the patients as soon as possible. The emergency cases were handled by the experienced dentists to provide better health care. The dentist care for the patient health, hence whenever any patient schedules an appointment and could not make it up, then a reminder call is made to them. They have always worked and educated the patients to achieve good dental care, after all it improves your appearance and builds confidence to smile again.
The staff is trained professional and holds good experience. They were completely under the professional care; hence no one will ever feel any discomfort during their treatment. All sources to relax and entertainment is available for the patients. After the treatments clients were given the tips on how they can keep their teeth healthy and what precautions to take to prevent any damage.
Even sometime patients came up with the problems when they don't have any money. At the such time dentist offers few affordable dental plans that help them in finding the right treatment for them. The ideal dental care is not compromised in any way for the patients. The dentist is all corporative to these patients and make sure that the patient get the right treatments without any trouble. It is their responsibility to guide the patients and help them in getting treatment without compromising its quality.
Wind Up
The dentist Melbourne holds exceptional knowledge in dealing with different types of dental conditions that would help the patients in getting their healthy dental condition back.