Dentist Melbourne CBD is located in the busy Melbourne CBD. We have the state of the art of the dental clinic. The access to our  dental clinic is easy from any part of Melbourne. We take care of your dental issues of general, cosmetic and restorative dentistry. We offer our services to our visitors on the week days and works on Saturday and Sundays.  Feel free to contact us; we are ready to solve your problems with no pain.
Our undertaking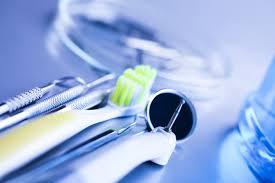 At dentist Melbourne CBD dental clinic we have taken a pledge to treat the patients with care and in their best interests. We take special measures to avoid any risk to the patient. We are doing the dental service with utmost care and respect our profession. We are using the latest equipments to serve you in a pleasing manner and promise to provide the best and affordable Dental treatment in the Melbourne CBD.
Services offered
As said before we provide dental treatments in three ways General, Cosmetic and restorative.
Under general service the following are done
Emergency treatment
Examinations
Wisdom teeth
Tooth extraction
Children's dentistry
Partial dentures
Clean and polish
Teeth grinding splints
The cosmetic dentistry includes;
Invisalign
Bonded veneers
Teeth whitening
Porcelain veneers
The restorative dentistry includes;
Bridges
Implants
Crowns Fillings
Root canals
About paying for dental treatment
We, here at dentist Melbourne CBD dental clinic understands that all of your patients are not in a position to afford the fees at one time. For your convenience, we are offering payment in installments with 12 and 24 month period.
Our team
We have a team of five dentists who holds degree from famous dental institutions. All staff and dentists have the accreditation from the dental association of Australia. Feel free to contact us either through our website or by calling us. Please fix an appointment.