For a Breath Of Fresh Air- Contact Pain Free Dentist Melbourne At Pain free dentist Melbourne clinic, we care for your teeth. Finding problems with oral health or your teeth and not worried over it. Come to us, before it escalates into a bigger issue. You feel relieved of your problems with your approach. The team of dentists and their team at pain free dentist Melbourne to attend your teeth issues with care. We remove fear about the dental treatment, helping you to sport a new smile that enhances your personality. We have several methods to make your visit an enjoyable one.
Music
We offer a novel method of treating you with pleasant sound of music. The sound undoes the sound of dental equipments. We allow you to bring any of your gadgets.
Computer controlled anesthetic system- The wand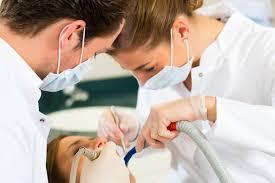 Are you scared about the use of needles during the dental treatment? Don't worry; we have a system called the wand to present painless injection. The wand helps us in controlling the swiftness of applying injection. We have a team of experienced dentists in injecting the needle without any pain, but we use the wand to avoid any possible mistake by dentists. Actually the wand is not like a normal needle.
Nitrous oxide (Laughing Gas)
Of course, we use nitrous oxide known as laughing gas to remove your tension and apprehension. The nitrous oxide has the capability equal to anesthetic treatment. But it gives you slight headache and joy when given.
Oral sedation
To calm your nerves about treatment, we at Pain free dentist Melbourne clinic prescribes sedatives.
Sleep dentistry
At, our dental clinic, we present two options to undergo dental treatment via sleep dentistry.The two options are IV sedation and General Anesthesia (GA) IV sedation makes you to feel to live in a dream during the dental treatment, feeling no pain. In this option we make an arrangement with a local hospital to perform the treatment under General anesthesia. You will be under the sleeping condition during the treatment.
Contact us for more about the treatment, we are here to fix the issue at Pain Free dentist Melbourne dental clinic.