Melbourne claims to the niche of proficient dentists who offer all sorts of general, orthodontic and cosmetic treatments. The lot of dental clinic Melbourne is good at providing various high tech treatments at easily affordable packages. They are the paramount of excellence and technological specification.
The dental clinic Melbourne crew adopts sophisticated dental procedures to give the patients a pleasant and comfortable experience.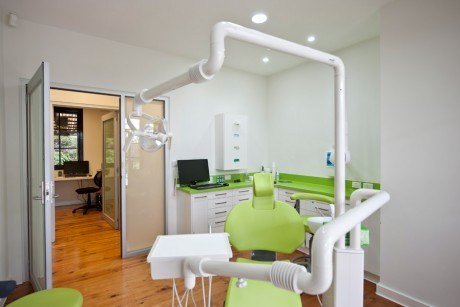 Comprehensive Range Of Services
Orthodontics: The dentists proficient in orthodontic treatment take pride in giving a personalized service to their patients. The vivid range of braces is available with them such as lingual, invisalign, magic and smilefast braces etc. The braces are attached only after bringing the condition of patient's teeth into proper consideration.
Children Dentistry: The children are treated with special care and attention by the team of dental clinic Melbourne. The doctors are very friendly and understanding and they totally keep the age of child in mind while giving him/her a treatment.
Root Canal: The root canal treatment is done with the best quality filling materials. The dead pulp is taken out with the help of premium quality syringes.
Dental Implants: The orthodontists, periodontists and other experts come under one roof and take pride in doing reliable dental implants. The doctors are highly specialized and perform dependable treatments.
Cosmetic Dentistry: The dentists hold an expertise in doing cosmetic dentistry. Gum lifts, invisalign braces and dental implants are provided efficiently.
Teeth Whitening: The teeth whitening is done with premium quality bleaching materials. If any issue creeps, the dentists are at your service at anytime.
The patients are given the choice to be treated with special clinicians and consult with them. The comprehensive range of dental treatments and personalized service attract the people towards the dental clinic Melbourne.