Clinics for dental services are the same everywhere you go. They are having dentists, dental subordinates, and also smiling receptionists. They drag your teeth out, do cleaning operations, straighten them and whiten them. They assist you with your bad breath, gingivitis, or cavities. They test out your dental hygiene as well as overall oral health. Apart from the abilities of one clinic's dentists to the other, a Dental Clinic Melbourne is as good as that–a dental clinic. However, several clinics have certain features that are very interesting to overlook. Whether you wind up staying with that dental clinic for good or simply testing the waters, such kinds of dental clinics are actually worth visiting.
Before you opt for any dental clinic in hurry, cast a look at some of the essential things that are here as follows: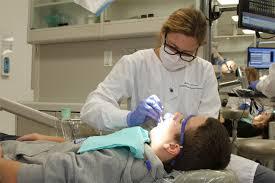 Amenities and Equipments: Do verify if the clinic provides you high quality services and completely equipped with all modern kind of facilities as well as dental equipments. Seeing as, it will let you ensure of superior dental care.
Attitude of the staff: If your dental expert is friendly and communicative then you will definitely not face any difficulty going to the dentist. Therefore, it's pretty essential to see the overall attitude of the staff as well as doctor. Also, make sure if the dentist accessible for 24/7 client support as that knows you may experience an emergency that really requires a medical professionals attention.
Special Offers: Check if the dental clinic provides you special offer as well as if they do then definitely you will get an access to reasonable dental services and that also at prices you may depend on.
Make your doubts clear: If the certificates of dental proficiencies are not clearly on the display then you may just ask for them. Not only this, if you have any doubt about the insurance and other things you may get it clarified from the insurance firm as well as you may additionally ask questions regarding the history of the clinic prior to setting up an appointment.
Conclusion:
So, these were the things you can check before having n appointment for your dental treatments. Holistic Dental is the Best Dental Clinic Melbourne provides all the mentioned facilities to their beloved patients in order to make their teeth healthy as well as good looking.