Oral treatment or dental surgeries are certainly painful and worrying. More so, the condition goes beyond control for people who feel nervous or phobia during oral treatment. The dental science has a solution for such traumatic situations! Unsurprisingly, Sleep Dentistry is a splendid and significant solution for this.
Great! You will feel no more pain while the treatment or surgery is on. You will be in a tranquilized state where you will not feel the pain, but will be able to reciprocate to the dentist. However, it is always a good idea to chalk out few questions that you will ask yourself about the concerned dentist during the initial visits. If you get affirmative responses to your self-asked questions, you can proceed! If you clear your queries that are peeping in your mind, it will give you more satisfaction and assurance.
The things to clarify
Is it a money oriented treatment promise?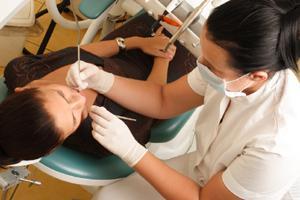 If you find the dentist to be too profit-driven and money making then you should better avoid this professional. The clinic might come up with various aggressive strategies to create deep hole in your pocket, then you should better be watchful. Don't get misled and swayed away by expensive packages offered by the dental clinics.
The oral treatment procedure
Ask the dentist to elaborate on the Sleep Dentistry process and every tit bits of it. You will able to identify whether the process is much complicated or simpler one. If the dentist shows unwillingness to answer your question, then it's better to avoid him.
Question regarding technical tools
You need to know whether there will be use of latest technology during the Sleep Dentistry process or not. The latest facilities and technologies lead the treatment or surgery with ease.
Post anaesthesia care
It is also very crucial to make sure that the dentist offering sleep dentistry treatment will attend you during the post-anaesthesia period. It takes some time for a patient to recover from that state and at that very moment you require full support of the dentist.
Conclusion
Here is the list of points that will help you to make your own assessment before the crucial treatment process.