Smile makes you look attractive and build self confidence. It has been always asked to the people to maintain good health of the teeth by following an essential dental practice daily at home. Moreover, regular visits to the dentist also help in cleaning the teeth that cannot be done by the people by self cleaning.
Many people have dental anxiety when it comes to visit a dentist. The fear overpowers the patient's that they skip meeting the dentist. This makes the condition worse. Before this problem gets complicated and spread into other areas of the mouth, it is important to visit the dentist as soon as you can.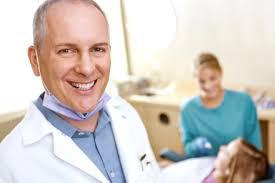 The Medibank dentist understands the routine habits of their patients. They deal professionally with the patients suffering from dental anxiety. As suggested, regular care and proper cleaning will help in keeping the tooth in good condition. If the dental problem requires some other specialist then the dentist does not hesitate to call the respective specialist to examine the patients.
When you experience any dental pain or unable to perform the routine activities, then don't get late and consult the dentist immediately. That patient who already has bad feelings with the dentist or has anxiety does not need to worry as the Medibank dentist gives a mild sedative to the patients. This helps in relaxing so that the treatment can be performed well. While you are relaxing, dentist communicates with you to answer their questions.
Whenever you visit a dentist, tell them about your fear at the first meeting. The Medibank dentist will surely understand your problem and will talk to you regarding getting the treatment without any pain. They will suggest the best possible ways to help you with your problems. The hospitals facilitate better equipment, advance software to provide better dental care to the patients. The room is equipped with the television, magazine and other entertainment medium, so that the patient relaxes well during the treatment. Surely you will return happy from the hospitals.
If you are confused in searching then use the dentist directories to find the dentist in your area. Look for licensed dentist who are well qualified and possessed the knowledge of dealing with all types of dental conditions. The directories give additional information about the experience, specialities, timings and existing patient review. The Medibank dentist is talented professionals who have worked in all complex situations. They take maximum advantage of the latest technology to provide better medical facilities and proper dental care to the patients. Patients visit them happy and take back their natural smile at home.
Wind Up
The Medibank private dentist Melbourne is the only helping professional that would help you to take care of your dental health. They will guide you the healthy habits to achieve good smile.