Smile gives a wonderful appearance of your teeth. For those who feel uncomfortable to smile or losing confidence to talk to people due to their bad teeth look can opt for invisalign that would cover the stains and irregularity of the teeth. Traditional braces can leave up with the imperfect look and considerably frustrating to perform day to day activities.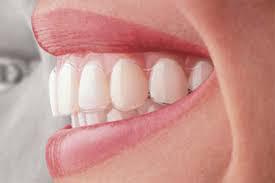 Those individuals who do not want to have the brace that looks bad to their look can go for the invisalign that are made of clear plastic. As the main aim is to give a visually invisible look to the invisalign, hence no metal braces are used. They are designed to better match the natural teeth. There is no need to ignore smile in public as these perfectly designed invisalign will render with complete teeth straightening process.
The Invisalign Melbourne offers the patients with the perfect smile. They design the braces that give you a perfect and natural smile. The advantage of using the invisalign is that it is completely removable. Hence, when you eat or drink, you can simply remove it. You will successfully gain a better oral health by getting the invisalign treatment.
How Invisalign Treatment is Done?
The very first step is to consult an invisalign dental expert. Provide with all your requirements and talk about the invisalign available for you. The dentist then uses the imaging software to create 3d images of your teeth. This will tell you how your teeth will look like after getting the invisalign. Once finalised, your customized invisalign braces are prepared. You can now wear your invisalign set of braces for the desired week. You need to consult the dentist as suggested by them and will get the perfect smile as you always wished for.
Advantage of Invisalign Treatment
The invisalign treatment in Melbourne is suggested by the dentist that gives a solution of overcrowding, crossbites, overbites and underbites. All the irregularities of the teeth are solved by having the invisalign treatment. Whether your teeth have discolouration or improper shape, the invisalign braces will work wonders for them and gives a natural smile. As these braces are visually invisible, hence no one can detect them.
As compared to the other dental treatments of fixing metal braces that creates lots of pain, invisalign will give a little discomfort experience at the beginning. But, due to this the teeth are getting close to each other and is working fine that is normal in every treatment. Now, you can smile without getting conscious about your teeth.
Wind Up
The Invisalign Melbourne is a practice to get rid of the uncomfortable smile and get the beautiful smile by using the invisalign braces that are visually invisible and gives a new look.