Millions of people suffer from dental problems. Sometimes, they feel severe headache while taking big bites or faces inability to laugh. These are the signs of misaligned tooth. Orthodontists are the professional who works on straightening the teeth and makes it aligned and regular to get back proper teeth shape. The Orthodontist Melbourne would help in getting rid from the improper teeth and gaining natural smile back.
The main job of the Orthodontist is to improve the teeth and jaw alignment and makes them work together so that you can take a big bite, chew and smile without any pain. Every dentist are specialist in their fields like filling, bridges, crowns, root canal etc, but the Orthodontist are the only professionals who understand your tooth structure very well. They know how the facial muscles work to perform a certain function.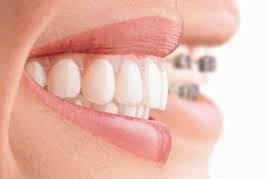 The irregular teeth and jaws are made to work together. This gives a beautiful smile back by structuring the teeth properly. Not only is your teeth condition improved, but also your appearance. The mouth consists of complex structures like teeth, upper and lower jaw and muscles. Understanding of the complete structure will only help in finding the root cause of dental problems and providing the proper solution.
The Orthodontist in Melbourne works on making each component of the mouth aligned properly to give a regular facial structure. With their help, you will be able to enjoy your big bites. These professionals are licensed and properly trained to give the best treatment procedure to their patients. They are committed towards their patient's good dental health and therefore provide every appropriate procedure to give good dental health to the patients.
No patient enjoys visiting the dentist, hence it has always suggested to the people to go for regular checkups. Ignoring it leads to poor health of the teeth. If you ever feel pain while taking big bites, then this means you need an Orthodontist that will treat the irregularities of the jaws and tooth relationships. They are responsible to give proper symmetrical teeth and correct the overcrowding of the teeth.
Everyone who needs a wonderful smile will be able to get the wonderful appearance by taking the services from Orthodontist. You will be able to feel completely different and way of responding you back will be changed by the people. Consulting the Orthodontist requires simple appointment booking and visiting them according to your comfort timings. They will evaluate your dental condition and suggest the right treatment to improve the dental problems. Always go for the certified professionals who will provide complete dental care and suggest the various ways of keeping your teeth healthy.
Wind Up
Professional Orthodontist in Melbourne are able to treat the dental problems and help you in gaining the smile back naturally. They will give you the best healthy smile you always wanted.