The HCF Dental Melbourne services provide better dental care to the patients. Whether you have a poor dental condition or need an implantation, the dental services in Melbourne would help in getting rid of all problems. People mostly ignore the routine visit to the dentist that affects their dental condition badly. Lack of enough attention to the dental condition leads to severe problems later.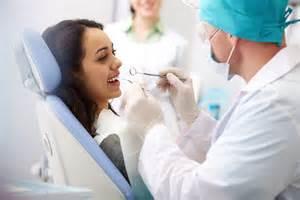 Having a good health is the utmost need of every individual. People eat healthy food to maintain their health, but ignores the health of their teeth that is very important not only to have good appearance but only for your complete good health. If the dental care is avoided, then it will be prone towards more expensive dental care. The dentist has always recommended the dental checkups for every family member even if it remains completely healthy.
If your medical expense is higher than your expectations, then also you don't need to worry as the HCF Dental Melbourne accepts the insurance coverage. Different dental insurance plans are available to cover various types of dental problems. This would actually cover around 80-100 percent of your dental expenses. The dental plans in Melbourne are available at an affordable cost so that every person can keep their dental condition healthy.
The dental care solutions offered in Melbourne is continuously growing satisfying the individual's needs. With the discounted dental plans, family can find a cost-effective method to secure their family dental health. Many patients have experienced poor dental service, unhygienic location, improper treatment and strict restrictions during their treatment. But, at the HCF dental clinic, patients were observed by the well qualified professionals using the most advanced technology.
The dental plans are designed to offer the various dental procedures at low cost without compromising the quality and patient safety. These dental plans are the best answer for all those expensive treatment procedures that cost hard to the patients. HCF dental care solutions have increased the accessibility of the dental care to the patient's.
Even if you are phobic to the dental procedures, then no need to worry as it is common in most of the people. People often experience some anxiety when it comes to dental treatment. Most phobias are caused if the patient has already experienced severe traumatizing treatment by some unprofessional dentist. However, this case will not be happening with the HCF dental Melbourne as the dentist behave friendly with their patients, understands their problems and carefully perform the treatment without actually letting them know. They will have complete control over your dental problems and make sure to treat it completely without any pain.
Wind Up
The dental care available in HCF Dental Melbourne provides with the extensive procedure to treat the dental disease. Diseases are prevented and treated to give back the healthier smile.