Are you afraid of going to a dentist for your dental problem? If so, then you are quite fortunate as the Dental Donvale would not give a single reason to fear of. Fear is the major enemy more than the dental problem that prevents you from getting your natural smile back. So stop putting yourself more in this unbearable pain and start finding a dentist at your nearby location. Before the condition gets worse, and you get delayed in getting its resolution, deal with your anxiety and prepare yourself to visit the dentist.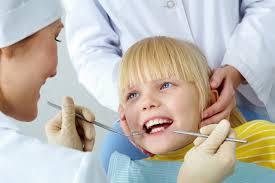 Factors to look for before going to the dentist:
As there are several dentists in the city, it is important to find a reputed dental service provider that serves with beneficial result.  Search for the dentist available in your location. Don't stick with your precise location, expand your area of search as several reputed Dental Donvale dentists may be a few distance away from your exact location.
Get the assurance that the dentist is licensed. This gives you a confidence that the dentist is highly qualified and attended various internships that makes him legible to hold the license. This gives you a hint of the dentist experience. You can take the dental treatment from such professional.
Find out with other people, neighbours or friends, how the dentist works with the patient's problems. How many of them have actually got their problems completely solved at an affordable cost.
Understand how the dentist interacts with their patients. This is an important factor as until the dentist understands the problems completely, they will not be able to identify the problem and provide with the related solution. If they are genuinely concerned about your health, then they will show interest while interacting on your problem.
A dentist should guide their patient for their problem for the long term. If you get such dentist then you will be assured that even if you feel any problem in the future, the dentist will help you out.
After finding a dentist at Dental Donvale, fix an appointment with them. Look how they are treating other patient's. This will help you in understanding the way how the dentist solves the problem. The nature of the dentist also differs from one to the other.
You need to consider a dentist that makes you feel comfortable and provides with the right treatment without affecting your budget.  Most dentists offer flexible payment options, so that you need not require delaying your treatment.
Wind Up
If you afraid of the dental procedures then don't think the same for the Dentist Donvale as they will establish a good relationship and make you feel comfortable. This would help you in getting rid from the dental pain and the treatment will be done without any worry.