The dental clinic has committed to giving quality and affordable dentist treatment to its customers. The dental clinic functions in a busy Melbourne CBD and you can get access to our clinic any part of the city. The endeavor of the clinic is to create beautiful, natural smile to its customers for their life.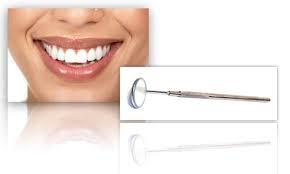 The clinic functions with all necessary dental equipments with latest technology and gadgets. The main focus of the dental clinic is to make sure that patients get the best treatment with a personal touch.
The dental clinic offers following treatments to its visitors;
Complete body accord and expert dental care
Treatment for bad breath
Treating of root canal
Whitening  of teeth(Tooth)
Sleep dentistry
Dental implants
Treatment with TMJ method
Laser dentistry
Implant dentistry
Reconstructive dentistry
Orthodontics and Invisalign or Invisible braces
Cosmetic dentistry
Noninvasive dental treatment and equipment
Many say first impression one that lasts long for years in all memories. Worried about teeth and smile and visit our dental clinic at Donvale. The dentists and staff will change your smile and make it natural one.
Dentist Donvale is proud is offering its services in implant dentistry, cosmetic and reconstructive treatment.
This is our approach to our visitors; Here at dentist Donvale, our dentists and staff listened to your problems and taking a look at your health. After the examination our dentists tell you about the solution to your problems. The next step is giving a treatment to your problems on schedule
The dentist Donvale offers complete treatment facilities for your family in the following;
Health and wellbeing
General dentistry
Children and teen dentistry
Adult dentistry
Have issues with your oral care, contact us through email or make a call to fix an appointment. Come and experience our service at dentist Donvale, your personality is in for a change.