In the present era, the cost of dentistry service is expensive. Even if you look for basic tooth cleaning, then also it will charge you major bucks. You know this very well before, then when you go to the dentist, and then it will definitely cost you much. Hence, if you look for the Bulk Bill Dentist Melbourne that remains opens 24/7, and then the fine choice available is the Holistic Dental service in Melbourne. They have an amazing dentist who renders immediate care to their patients and performs the check-up urgently to detect the problem caused to the individual.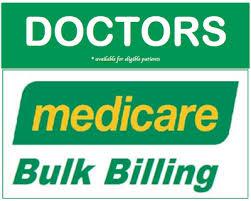 Know what is Bulk Bill?
This is a process when the health care provides sent their patient's dental treatment bills directly to the Medicare or health service which the patient is obliged to get received.
The function of the bulk bill:
The patients who are eligible for Medicare can request the authority to directly pay the provider for their health treatment.
The provider thereby accepts the complete payment from the Medicare for their patients.
Do you know who Bulk Bill Dentist Melbourne works?
The bulk billing works on different scenarios as follows:
Heath Care Card Holder: Those patients who possess a Medicare health care and eligible for the same, then they can approach the nearby public dental hospital to have verification check. Once the verification is done successfully, then they can visit the clinic for further dental treatment.
How patient can get the Medicare benefit?
The patient first needs to sign approved assignment of benefit and online claim to allow the Medicare benefit to be rendered to the service provider. Make sure not to ever a sign blank form.
What to do if patients cannot assign their rights to the Medicare?
If the condition of the patient is not good due to any medical reason like unconsciousness, injury on hand etc. then at such time, their parent, guardian or any other authorised person can give their rights. Before proceeding to this step, make sure to first read the 'Practitioner User' field that will provide with the complete information. The signature field should be left blank if the patient is not able to do their signature.
The Medicare services include various diseases treatment expenses; hence you need to make sure to sign the correct form to get eligible for bulk billing. When the patient cannot pay the bills completely, then it is their responsibility to claim for the treatment of the Medicare. The Medicare provides with the benefit cheque to the patients. The patient has to submit that cheque to the respective provider to pay up the bills.
Wind Up
The people get funding assistance from their Medicare health plan that assures the payment to the provider. To provide with the treatment to the patient at times of needs, Holistic Dental proves the service of the Bulk Bill Dentist Melbourne.