In the today's world for all the people it has became necessary to have good looks. Such good looks include the face structure and all the parts in our face. Teeth are also one of them. People want to have their teeth straight clean and white should visit orthodontics Melbourne regularly.
Envisaging for teeth straightening
There are many treatments nowadays to have the teeth healthy and straight. From all such treatments one such is called Envisaging. This treatment includes removable teeth aligners which has replaced the metal braces by orthodontics Melbourne.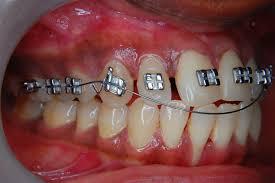 Such aligners are fixed with the teeth and can be removed at the time of eating, brushing and popping. This treatment is beneficiary than metal braces treatment because it includes invisible aligners and even the time period for such treatment is of lesser time.
Have knowledge before visiting any dental clinic
Before going any dental treatment one should have knowledge about certain things such as cost, time period, result and benefit of such treatment. At first, the cost of the treatment should be considered. If the cost is affordable then only further procedure should be carried on. If one is paying the cost then he expects the result to be the best. The result should be quick and best.
The patient should ask orthodontics Melbourne in what mean time the treatment should get completed and what the exactly charges will be there. One of the main important things of all is to have the best dentist who can give the best treatment.
Orthodontics Melbourne is the one having much knowledge about the dental areas. They have many other treatments that can vary from different persons and different problems.
So it is necessary to have all the information about dentist, their knowledge, the results they generate and the cost of the treatment given by the dentist. It will generate the best results for face and the smile.