Medical science has proved to be improved with better research and development plans. Dental health is important which ensures you about how broad and freely you can smile. However, unfortunately, there are people who are facing teeth problems and this is why a cosmetic dentistry is required. The cosmetic Melbourne dentistry includes:
Dental Implant
Veneer Application
Teeth Whitening
What benefits does cosmetic dentistry offer?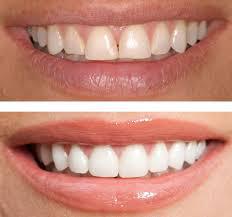 There are many such benefits of cosmetic dentistry in Melbourne that people have now become aware about their dental issues. Benefits are in great numbers when it comes to experiencing a cosmetic dentistry. You get a restoration of your mouth's chewing functions; this will make you enjoy the foodstuffs that needed more chewing. Possibly, you can eliminate certain gum conditions, as human gums play a vital role in detection of any other health issue related to the person. Cosmetic dentistry eliminates the use of uncomfortable dental adhesives. After which you won't need a root canal to be done every month, cosmetic dentistry has proven to be the best medical research succeeding.
Focuses on teeth aesthetics
Perhaps, Melbourne dentistry can help you enhance a person's social life. A cosmetic dentistry moreover focuses on teeth aesthetics. A cosmetic dentistry also includes removal of braces, most of the children these days are wearing such uncomfortable braces that gets removed and exchanged with invisible braces. Kids these days are also facing measure dental issues, and cosmetic dentistry will undoubtedly lessen your worries. A safer dental treatment changes and creates a beautiful makeover of your smile.
At Holistic Dental, you may entrust your dental health, from a reputable and professional dentists. A cleaner and white tooth will give you confidence and integrity to live your social life without worries. Melbourne has a numerous such dental hospitals or clinics, who have potential family dental services to offer.