Teeth are an important part of your face. When you smile people look at your teeth. Sometimes, people face a lot of embarrassment when they smile with the stained, discoloured or yellow teeth. Discoloration can be caused due to food and drink, medication, tobacco use, trauma and age. But, you do not need to spend your life with the poor smile as the Dentist Melbourne offers teeth whitening process where they clean your teeth using the tooth whitening products and makes it look brighter. It not only improves your smile, but also encourages oral hygiene. Visiting the dentist twice in a year is an appropriate way to know about dental health.
Benefits of Teeth Whitening Treatment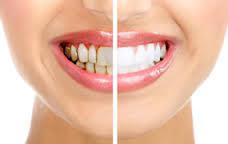 Stain Removal: Advancement in dental industry has brought up several ways to give white teeth. The discolouration that is deep and for a long time would be perfectly treated by the laser whitening technology.
Positive results: When you try teeth whitening kits at home, then it does not give professional teeth whitening result. Hence, visiting Dentist Melbourne guarantees a fast and effective result that you have always admired for. The change in teeth colour is easily noticeable.
Personalised Service: Everyone has different teeth, therefore the results also vary. Using a teeth whitening kits at home will not serve with the desired result. A professional dental service understands your tooth structure and how to remove stains from your teeth. They offer personalised treatment depending on the teeth, previous medical history and patient expectation.
How Teeth Whitening Takes Place?
This process is fairly simple and require one or two bleaches. On the application of bleach, stains are broken into tiny pieces that makes the teeth look brighter and whiter.
Things to Consider After Getting Teeth Whitening
Use Sensitive Toothpaste: Sometimes, after getting the treatment, the patient suffers from sensitive teeth for a few days. Therefore, dentist recommends brushing using the sensitivity toothpaste containing potassium nitrate that is helpful in relieving pain.
Chewing gum: Dentist has found that eating chewing gum produce more saliva that distracts the patient mind from the pain.
Avoid Teeth Whitening for a While: After getting the treatment, follow your dentist instructions and stop using any teeth whitening product for the desired period of time.
How Long the Teeth Whitening will last?
Always remember that the teeth whitening process is not permanent. The life of the teeth whitening last depending on your food habits. Avoiding food and drinks that cause stains may result in teeth whitening for a year or more, but those who take such food and drinks will get their teeth start getting stained in a month.
Wind Up
If you think your smile is not sparkling any more, then it's time to visit Dentist Melbourne who would make your teeth bright and white as before. This is a healthy way of cleaning your teeth to get bright smile.