Dentist Melbourne CBD is located in the main locality of Melbourne city. You can get access to our clinic from any part of Melbourne city and provide ample parking facility for our visitors. With over 100 staff members, we offer complete dental care from beginning to operation care. We have a team of highly qualified and experienced dentists, nurses and hygienists. We are delighted in delivering highly personalized service to our patients. We have dentists to answer your questions about the treatment in your own language.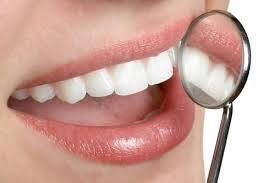 We provide dental services to all age groups irrespective of their dental needs and doing fine. They are our proud customers and we value their feedback most. We have signed with medical insurance companies to give dental coverage to our customers. Some of our valued partners are HCF member care, Bupa, choice and CBHS.
If you have taken dental insurance from above partners, we provide the maximum reduction in the cost of your treatments in Dentist Melbourne CBD. We are also offering a discount of 15 % for students who don't take dental insurance. We are open on all seven days to treat your dental problems. We can serve you at any time in your busy schedule. We are also doing emergency dental care at any time.
We offer the below mentioned services to our patients;
Orthodontics
Dental emergencies
Wisdom teeth
Implant dentistry
Grindings and sleep Apnoea
Cosmetic dentistry
General dentistry
For your requirement fixes an appointment in Dentist Melbourne CBD. We offer a simple payment plan for your benefit for your dental surgeries. The dental surgery cost more. But you have to fix the problem before it goes out of your hands leading to more complications.
At Dentist Melbourne CBD, we offer our patients to select from various modes of payments. The modes available are 6 months, 12 months or 24 month period.
Visit Dentist Melbourne CBD for all your dental needs and we change your smile also.