You can plan to get a root canal treatment for curing all your dental problems. However, you take the final step you must know the effectivity of the treatment in the long run. Numerous high tech equipment are now-a-days used in dentistry which assures you painless treatment. If you are really worried with your teeth and suffer from serious problems, then only this much of info is not enough to set out your foot. As this is not a general treatment so you must know about it in detail and take certain precautionary measures.
Know when a Root Canal is Necessary
A dentist generally suggests root canal treatment to those patients who cannot be treated with a normal treatment. This is mainly because the problem regarding teeth has gone out of control. The entire procedure goes through numerous steps and is indeed a critical job on the part of the dentist. So, you proceed to the dentist you need to make up your mind and abide by the dentist's words.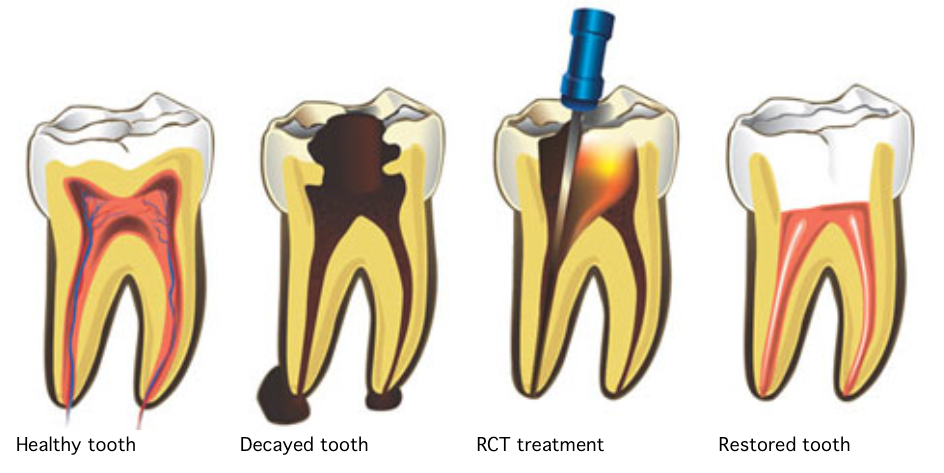 Effectivity of the Treatment
The effectiveness of the treatment generally depends upon the way you take care of your teeth after the treatment. You should follow a tooth care plan suggested by the dentist after the treatment. The first and foremost advice that must be followed is not to eat anything with out most pressure. You should also brush your teeth very softly. It is good to avoid flossing for at least one week after the treatment as this may loosen the element that is fitted into the tooth after removing the damaged tissue.
Conclusion
The treatment is all about getting rid forever of the deformed tissue. If kept untreated, then this can cause damage to the other tooth as well. This is in fact the last step that the dentist seeks for when all other treatments fail. If the advices of the dentist are not followed properly, then chances are there that the same may get affected once again. Root canal treatment is very costly and therefore you must choose it only when you have a high budget.