Have you ever thought you might need a dentist urgently and your family dentist is not available in town? No one can predict what would happen in the near future, but assume you get a major injury in your jaw, or tooth is broken in an accident or any sudden dental pain, then where you would go? One sole answer to all these problems is the Emergency Dentist Melbourne service that is available for you anytime. They will provide with the quick first aid that would help in preventing the medical condition getting worse.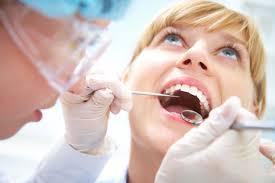 Knocked out your Pain by Emergency Dentist Help
When you face any dental injury, then the primary step to take is to visit the nearby Emergency Dentist Melbourne clinic. Their clinic is fully equipped with all the instruments used to provide the dental care and medicines to treat the wound. Moreover, if you are feeling excruciating pain at midnight, then it would be impossible for you to wait till the next morning. When the pain becomes unbearable, then you cannot wait for long as it may also lead to major dental problem. As you cannot visit the dentist without seeking any prior appointment, but with the emergency dentist that procedure won't be same.
Emergency Care- Solution for all Dental Problems
Hospitals in Melbourne have an emergency care unit for the unpredicted dental problems. An expert dentist would try its best to relieve the patient from the pain. Generally, the dentist prescribes the antibiotics to the patients. But commonly, the dead tooth is the cause of severe pain and major injury, at such condition, the dentist have to perform the root canal treatment to eliminate the infected nerve, to offer relief to the patient.
Even if the problem is worse, then the emergency dentist may also provide with the oral surgery. This is a required procedure to prevent the further infection in your mouth. They comfort the patient with the care and make sure the dental condition is good. You don't need to worry about the pain during the treatment as the dentist at first anesthetized the patients before starting any dental surgery.
Instant Dental Care by Melbourne Dentist
No matter whether the dental problem is due to a severe accident or sudden, the dentist in Melbourne is readily available. Even if you find that your mostly consulted dentist is not available in the hospital, then you will be provided with another expert dentist who will start your treatment on priority basis.
Wind Up
No one knows when they required medical attention due to any major dental problem. Therefore, the Emergency Dentist Melbourne would be working 365 days to serve their patients with the proper medical attention. Before any condition getting worse, ask your nearby dentist to get immediate help.