You often remain extra conscious while eating to prevent your teeth getting damaged.  It is also a known fact that all food are not good for your teeth, but this does not mean that you have to think out of the box while chewing each bite of food. But, you will be happy to know that the Melbourne Dentist are highly experienced in addressing all kinds of teeth problems, hence provide you with the healthier oral.
Avoid Unhealthy Food to Prevent Tooth Damage
It is important to eat healthy food that rich in calcium, which makes your teeth having best look and also prevent it from getting damaged. However, the tooth problem can be due to unhealthy eating habits, heredity, accidents, etc. then your Melbourne Dentist helps you in getting the right treatment you are in need of. They would guide you through the various procedures involved in making your teeth healthier and better as before.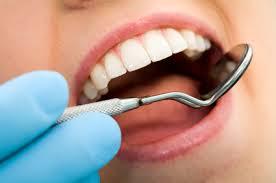 The dentist offers all sorts of treatment procedures like tooth cleaning, whitening, dentures, lost crowns, surgery, root canal treatment, etc.  The dentist possesses the knowledge of how to treat their patients throughout the case of the tooth problems. No matter, while the dental issue is big or small, the dental care services rendered standard treatments following the quality procedures to make sure their patients gets the maximum benefits from it.
The dentist in Melbourne provides:
Close examination of damaged teeth
Dental X-rays in case of severe condition
Treatment as required in your budget
Regular examination of your treated teeth
Information about good health of the teeth
Don't Let your Teeth Pain Dominate
The dentists are trained and knowledgeable to understand all sorts of teeth problems. Even if you have a slight pain or a broken tooth, remember to seek the dentist at least once. This may be due to the infected tooth that may cause serious dental problems ahead. Before the situation gets worse, look for the dentist at the nearby location in Melbourne and get their treatment.
Optimum Dental Solutions by Melbourne Experts
The dentist provides complete support to their patients throughout the procedure. They prefer to first examine the patient carefully, then discusses about the appropriate treatment. Their services are available at an affordable cost; hence you need not require worrying about the long bills. The dentist will considerably facilitate in maintaining the healthy teeth for the long term.
Wind Up
Dentist are available to deal with their patient's dental problems. It has not always been the reason of bad teeth to visit the dentist. Make it as a routine of visiting the Melbourne Dentist to understand your teeth health. Before it gets too late and you have to go through the surgical procedures or other treatments, it is always a good practice to eat healthy food and visit for routine consultation.