Is it really important to find out a dentist who can attend you during emergency? If you have not thought about it, then it's high time to think about it. To find an appropriate answer you have to go through the below mentioned facts. First of all you need to know why to find a Dentist Melbourne CBD during acute emergency.
Why to look for an emergency dentist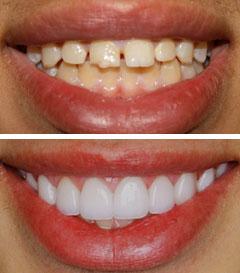 What will happen if you feel a serious teeth pain or suffer from some accidental injuries in your mouth? Have you ever thought whom to visit during such an emergency if your family dentist is out of station? Well, this is a condition which you never think of while your normal routine life goes on. Often it becomes difficult to rush to your known dentist at that very moment. So, there should be some serious alternative to fight the alarming condition and treat yourself or your family members. During such emergency you should call or visit an emergency Dentist Melbourne CBD, who will significantly heal you up. An emergency dental facility is the much expected care that will surely relieve you from anxiety and worries.
Tips to find out emergency dental service
It is also very important to find out a suitable emergency dentist for ensuring treatment of any kind of accidental dental disaster. Finding emergency dentists in Melbourne CBD during urgent needs to follow some tips like:
While you consult a regular dentist with all your dental issues, you can ask him regarding an alternative dentist who is skilled and flexible with work timings.
You should also ensure that the dentist you want to consult during emergency should reside close to your home. It will avoid unnecessary anxiousness and also save time. Generally, look for dentist who stays within 10-15 minutes of driving distance.
You also need to check the dentist's timing flexibility and willingness to attend the patient at your home. You might need dental support at night, so make sure he can assure you assistance anytime.
Conclusion
Don't make any wrong decision at the eleventh hour. It's better to be prepared with all emergency requirements for you and your family.