Dental problems can hamper your overall health as it leads to stress caused due to the severe pain and inability to eat or talk properly. Hence, you need a specialist that can understand the cause of the problem and treat it accordingly. The dentist Melbourne has gained experience in dealing all complex dental problems and treat it to regain the good dental health of the patients.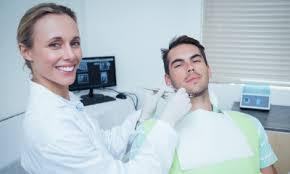 The dental professionals in Melbourne are well qualified who are leaders in their particular fields. At the Melbourne clinics, patients suffering from any dental problems can get the right treatments from the specialist available. To stay focused on all types of dental problems and latest technological procedures, dentist continuously attends seminars and training to give better dental care solutions to the patients.
The dentist Melbourne posses the experience in dealing with all types of dental problems. They are the right specialist to examine the patient's dental health and identify the root cause of the problem and suggest the right treatment. Even after the patient is treated, they were given proper instructions by their specialist that will help in keeping the dental in good condition even when they get old.
The main aim is to give standard dental treatment to the patient's including the latest technological procedure to the patient's protection. Patient's health and comfort are considered so the treatment is performed without any complications. They ensure that the patient receives complete care during the treatment by following the quality dental procedure.
When a patient visit the dentist then they carefully examine the dental condition. They ask the patients regarding the problem faced by them. Thereafter, a perfect plan is designed to give the right set of treatment that suits the patient's dental problems and concerns. Dentist continuously monitors the patient's oral condition. The teeth are cleaned properly that you can never do it by self.
All the important instructions and care lessons are given to the patient's that ensure good gum health. You will be able to do complete maintenance of your teeth. Even if you are phobic or discomfort by the treatment, then the dentist is the right person to guide you. They possess the ability to work with the fearful patients in a friendly way. You will not experience the pain during the treatment.
To give a relaxing atmosphere and distract the patients from the treatment phobia, several facilities were involved in the clinic. You can watch TV, DVD or read a magazine to relax your mind. All better methods are followed to give the best possible treatment to the patients.
Wind Up
The dentist Melbourne has experienced professionals who gain expertise by working with the patients dental problems from long time. Their goal is to deliver the quality treatment service so that their patients get the highest quality dental care service available.