If you are suffering from chipped, uneven or discoloured teeth, you are almost certainly not satisfied with the look of your smile. Opportunely, with cosmetic dentistry techniques of present times, you can have a gorgeous new smile in a little time. Cosmetic dentists normally recommend the application of porcelain veneers for patients who simply want to have a smile that appears straighter as well as whiter.
These veneers are each melded separately to fit the exclusive shape of your teeth. Veneers these days look remarkably like natural teeth. Your dental experts will even let you to assist in selecting the exact shade of porcelain which is used to form your new veneers, providing you control over how dazzling your smile is. Through a customized kind of dental bonding glue, porcelain veneers are fixed to patients' natural teeth. In case you want to learn more regarding the procedure of obtaining porcelain veneers, keep on reading.
Knowing more about the way porcelain veneer fixed!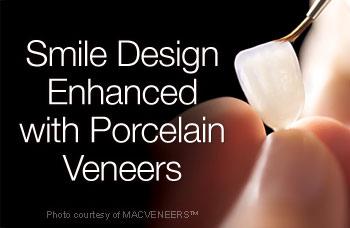 The primary pace is to diagnose. In this course of action, the current problem is diagnosed meticulously and the suitable type of veneer is selected. It is also essential to inspect the condition of the teeth as well as understand if a veneer is well-matched for the tooth. This process may also take in x-rays to study your dentition.
Following diagnosis, the tooth is organized for a veneer. A fraction of the enamel equal to the width of the veneer is trimmed. A model of your tooth or an impression is sent to the dental laboratory to form a veneer that will fit appropriately. If the fit of the veneer is not on top of things, the existing tooth might be trimmed a bit more to make minute adjustments.
After inspecting the size as well as the fit of the novel veneer on your tooth, it is bonded by means of dental cement and a particular light beam. The tooth is polished as well as any supplementary cement or veneer is trimmed off. The bite is then estimated to make sure that the veneer is fixed contentedly. It is the probability that you will be called once again to confirm the placement of the veneer.
Conclusion:
So, having porcelain veneers procedure with the most skilled expert is all the time proffered all around the world. Porcelain veneers Melbourne services at Holistic Dental is ideal for people who are in a search for a cosmetic improvement of the look of their teeth. It is significant to consult dentist first prior to you take any decision. If the procedure is not suggested, you can seek alternate remedial procedures. Our qualified and experienced dentists suggest the best to their patients since their dental health is our priority.