Few years back people used to get out of their house without any fear of disease as they didn't knew how many diseases were there but with the advancement of media people now know of various diseases and that fear is eating them up. With the days passing on, people are falling into the trap of various disease and out of those dental disease is a big issue. Members of dental clinic reported that in every house minimum two people are suffering from dental problems. Some take it seriously but many ignores.
Media involvement
Media is the main source of send a message to people but they also ignores dental problems. They provide limelight to those disease that are causing mass destruction but not to those disease that are making people go weak slowly. Association of dental clinic Melbourne thinks when media will have their look upon dental disease at that moment all people will take dental problems seriously.
Raising awareness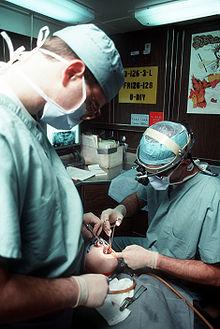 Some popular clinic for dental treatment should take initiative to raise awareness in the minds of people. They should take regular surveys by going to peoples home and check out what are the problems they are facing. Very renowned Dental Clinic Melbourne, a not for profit dental centre took this initiative. They have young undergraduates and post graduates who carry out survey process and help people to know what type of disease they are dealing with. They also have wide range of network so that they can have fast information about dental problems.
Rate of disease
Everyday a new disease is born and we should be prepared for that. Disease is a type of terrorism that causes fear and people due to these fear are falling into the trap of another disease. Now there are 'n' number of disease but are there ample number of curing facilities? That's the question in every body's mind.
Conclusion
There should be a clinic in every zone of a city and all clinic should carry out processes that are being followed by dental clinic Melbourne for having a better future.