Dental implants Melbourne have long been awaited and with its innovative technology people have gained the maximum benefit. It is every possibility that one can lose teeth accidentally due to several reasons but teeth ones gone will never come back. Dentistry today is not lacking back, like all other fields of science; it is the field that is pacing ahead with time.
People today don't worry if they lose teeth accidentally, as Holistic Dental Clinic has made its name in Dental Implants Melbourne. Experience dentist thrive hard to give the clients what they lost. Implanting the lost tooth to make it perform the same function is not an easy task. Dentists perform the procedure with precise accuracy and precision to help the client.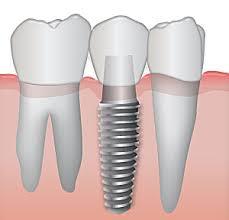 It is a miracle implant that helps gain the same smile, appearance and functioning back again. Dental implant has always been a talk of the town and people have appreciated it. Dental implant is a costly surgery as you get to have your lost teeth back. However, spending the money for the good cause of your oral and overall health is worth every penny spent on it.
However, dental implants Melbourne clinic like holistic is way beyond everyone's expectation and can give implants at cost effective rates that doesn't break ones back. Dentist over there discusses in deep with the clients and their requirement to identify the real need and examine the health of the teeth before finally moving ahead for the procedure to fit the lost tooth. Also, today insurance have also taken over the world and to have dental insurance is one of the best means to go for the best dental implant.
Conclusion
To get hands on the right and precise dental clinic that can provide you fantastic surgery with reasonable rates can be available if you search them widely on internet. Also you can take appointment and discuss with the dental clinics personally. Holistic dental clinic's dentists discuss with the clients in detail and suggest the best implant with practical and sensible rates. Going for dental implants is no matter of worry at all these days.