It is important to search the right and precise dentist that focuses on individual needs of the clients and properly taking care that improves the overall oral health of the patients. Healthy teeth help one lead a healthy life. Dental Implant Melbourne helps you smile back with confidence. You proper and perfect teeth aid you to chew, to speak and to smile confidently without feeling embarrassed in front of the people. Also, various other problems related to teeth get eliminated with dental implants.
Restoration of teeth is so beneficial that it has proved increase self confidence, liveliness, energy and eagerness to smile assertively in public. Losing teeth not only creates a problematic and sore gap but also creates problem in chewing, smiling, speaking, etc.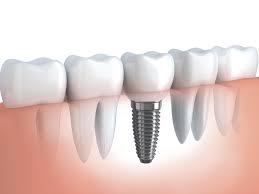 If you think of restoring your teeth back with dental implant Melbourne, it is important make an prior arrangement with dentist you want to have the procedure with and have your teeth checked first. Since, everyone is not fit for the dental implant, the dentist will decide by examining first, whether to go for the implants or not. One can go for the implant only after, the dentist makes sure that gums ad teeth are okay to handle the procedure on you, only then you are fit enough to go for the implants.
Replacement of the lost teeth is an amazing feeling and you will be able to enjoy your life back of chewing, eating anything you want, which you were not able to in its absence. It is a wonderful procedure that has polished the life of the people to have that boldness again. Over and above, there are ample of benefits of tooth implant like, the replaced tooth is sure not to decay ever, it will not get affected by any of the germs, so enjoy eating.
Conclusion
Dental implants Melbourne has been a blessing for the people suffering from loss of tooth due to accidents or any other problems. You can also get your appearance back if you suffered from any front tooth loss. Holistic dental clinic Melbourne has wide experience handling the dental implant and has served various satisfied clients.