It is so interesting how several individual can live their whole life without ever having requirement of anything more than the essential oral services. However, there are those people who require wearing braces for specific number of years or get orthodontic and prosthodontic treatments performed regularly. On the other hand, dentists have much more to do with oral health than cosmetic treatments. Poor oral health leads to pain and discomfort as well as the chance of disease.
The significance of having a good oral services provider
New treatments for enhancing oral hygiene as well as the health of an individual's teeth are being built up all the time that has lead to the requirement for more dedicated dental specialists that carry out such procedures. When you primarily initiate searching for personal or a family dentist, it is very important that you select the right dentist in Melbourne.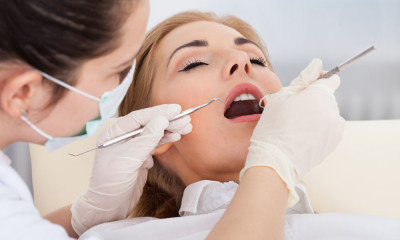 This is not all the time easy as there are factually hundreds being promoted every day. Just have a look in search online or in your local area yellow pages to have a suggestion of the amount of options that are presently available. Just keep in mind that no two oral experts are ever alike. Hence when you think how significant they are where dental hygiene and health is concerned, it is extremely important that you pick the right dental services provider for your health.
Prevention and Maintenance
One of the essential target areas of all expert dentists is the matter of prevention and maintenance where maintenance is being the key to better oral health as well as prevention is being the avoidance of dental diseases and further issues via practicing appropriate oral hygiene. The prevention and maintenance regimen generally includes two checkups per annum that comprise professional cleaning and evaluating the present situation of one's gums and teeth.
Tips for Selecting the Expert Dentist
For the benefit of maintaining the best dental health possible, you are required to pick the best dentist to fulfil your as well as your family's requirements. Here are several tips concerning choosing the dental services provider.
Create a list of all the expert dentists around your area and observe what oral services each one of them provides. Some provide cosmetic services even as others do not, therefore be sure to find this out.
Know the location of their clinic centres. It is imperative to have one moderately close to you in case there is a procedure requiring regular visits or in case there is an emergency.
Choose the particular services which you as well as your family require. Inquire regarding the medical experience and any unique training the professionals has had in a particular areas.
Inquire about their emergency oral services policies hence you make out that if an oral issue arises outside usual office hours which you can get treated.
Ask about the condition of the oral clinic and the hygiene of the proficient dentist and their assistants as well as office personnel.
All of the mentioned issues are very important when it comes to choosing the best dentist in Melbourne and the oral services that they offer. Keep in mind, your gums and teeth depend on you forming the right decision.