The Porcelain Veneers Melbourne is the most chosen option by individuals who seeks for a good appearance. The chipped, broken, irregular teeth have a bad effect on your image.  Hence, the porcelain veneers will is the best way of getting your natural smile back. Nowadays, most of the clinics have the high quality porcelain veneers, so you can get the one that fits in your budget.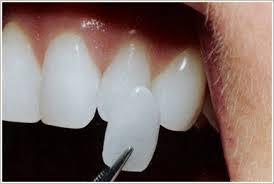 Advantages of getting Porcelain Veneers Melbourne
The porcelain veneers will give you a natural tooth look.
It is durable for long years and associates major benefits.
It does not get stained and therefore looks natural always.
It will render a natural smile always that does not let anyone to identify its originality.
Tell your requirements to the dentist
As everyone demands a beautiful but natural smile, it would be better if you explain your dentist what type of smile you are looking for. Based on your suggestion, dentist will prepare a model of your teeth that will look exactly as your tooth. They will let you seek it beforehand, so that if any changes needed further, the dentist can do it there away. This will help the patients in getting what they have been looking for so far.
Identify the Cost
As these veneers give you a natural smile, therefore it cost a bit expensive. Due to this reason, it will always be beneficial to ask about its cost with your dentist. But, due to its rich look of the overall appearance, most of the people consider having the veneers on their tooth so to enhance their smile.
Things to look for Porcelain Veneers
Whenever you are ready for the treatment, always ask your dentist for the final porcelain veneers that they are going to put on your teeth. There may be sometimes, when the patient didn't specify their requirement or the dentist puts some other porcelain veneers. It is hard to extract it later. You will have only the option to live with it later. This will be a waste of money and time for you. Hence, always insist your dentist to show the final model before implantation.
The veneers last for around ten years before requiring the replacement. Once fixed with the enamel cannot be taken back. It's given a perfect look to the damaged tooth. Always remember that you cannot remove them like braces or dentures.
Wind Up
Before making your smile worse, it will be beneficial to go for Porcelain Veneers Melbourne that will improve the teeth look. It will not only improve the look of your teeth but also your smile.