Orthodontics is a branch of dentistry that deals with the correction of jaws and teeth which are improperly positioned. If you have gaped, crooked or chipped teeth, you can feel the problem to keep them clean. Also, such teeth do not fit together and stay at a risk of getting lost at an early stage owing to periodontal disease and tooth decay. Also, these crooked teeth also cause excess burden on the chewing muscles leading to headaches, shoulder, neck and back ache and TMJ syndrome.
Hence, all these call for an orthodontic treatment from experienced dental practitioners to deliver you with a healthier mouth, pleasing appearance and teeth that have high longevity.
Few Important Points to Consider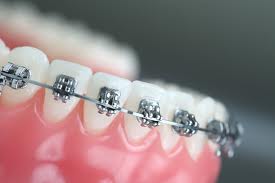 While you search for clinics offering Orthodontics Melbourne, there are few things that you need to consider. Of course, excruciating pain while getting the treatment is the last thing that you want. Also, you would not want to get treated in the hands of someone who do not have much skill or practice. So, make sure that you reach out to the best one that fits your requirements and wishes.
Firstly, learn about the qualification and experience of the dental expert and his support team offering Orthodontics in Melbourne. It's probably the most important point to consider before anything else. Extensive experience and widespread knowledge will speak about the kind of care you will receive from the team. There are dentists who hold long years of experience and are updated with the cutting-edge technologies to deliver the best possible results to the patients. No wonder, these are professionals who will come up with the best treatment plan for you.
Consider the cost of the treatment. Rates highly differ across clinics. So research a bit when you have some time in your hand instead of the last minute rush. There are many clinics that offer financing or accept the insurance that you have. Be wise while short listing on the Orthodontics Melbourne clinic.
Consider the kind of professional care that the clinic offers to its patients. There are clinics and dentists who treat their patients like numbers and have the sole motive to generate profit. So, avoid them and look for the most friendly and professionals orthodontists.
Conclusion
It is important to take time out and find the best Clinic for Orthodontics in Melbourne for you and your family members.