A perfect dental condition is the requirement of every person. However, it is the desire of every individual to get the best smile. The cosmetic dentistry is the field were the individuals got the opportunity to make their teeth look perfect by achieving the good health. There may be times when you face any dental disease, then that is the right time to visit the dentist Melbourne.
When you need a dentist?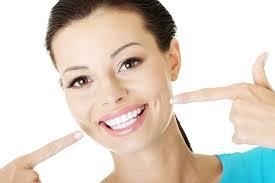 Dental Injury or Disease: If you have been complaining about the pain in your teeth that may be due to an injury, accident or oral disease, then immediately consult the dentist. This is the sign of a dental seek before the oral health is badly affected. This is a matter of concern that not only puts a bad impact on your personality, but also welcomes several other oral problems.
Irregularity: If your teeth are not properly aligned, then you need to get the dental surgery that will align the improper teeth. No one will ignore that bad smile, no matter how good you look or how well you have dressed. The dentist Melbourne will work on straightening the teeth to produce a good smile. They are perfect professionals who know how to deal with the particular type of dental problems.
Discoloration: Teeth cleanliness is important to maintain as it puts your first impression when your smile. Visit the dentist for tooth whitening that will clean your teeth to look brighten and clean. Even if you are not facing any pain, then also consulting the dentist regularly will improve the smile and maintain dental hygiene.
Advanced Technology: If you are the one who scares visiting the dentist, then you will be glad to know the technological advancement has made the procedure fairly easy and painless. The new tools have proven to be easy on the dental treatment and the medicines are effective.
Dental Disease Detection: Visiting the dentist for regular checkups aware you from the future dental disease. This may be getting cavity on the teeth or the teeth getting discoloured. Detection at the early stage will help in reducing the risk of severe damage and getting the medical attention on time. If the disease is critical, then surgery is suggested to treat the problem.
Dentists have been working to save the dental health of the patients and helping them in dealing with the oral health issues. The problem may be small or severe; they are experienced professionals who find out the right treatment procedure for the patients. Although visiting the dentist may not be pleasurable to you, but they try their best to make the experience painless for the patients.
Wind Up
The dentist Melbourne is the professional working to give proper treatment to all those individuals who are suffering from bad oral health.