At the mercury free dentistry in Melbourne, the dentistry is happy offer the citizens of Melbourne metal free and mercury free dentistry. In the dental treatments the dentists use porcelain materials to repair your teeth. The use of porcelain materials is to avoid risks linked to mercury in amalgam fillings. The opening of mercury free dentistry in Melbourne is great news for all residents.
Benefits of Mercury free Dentistry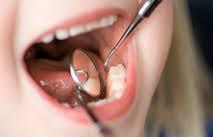 The dentistry in Melbourne focuses its attention on the overall health and well being of the body and smile. The experts in the dentistry treat the patients not for smile only and visualize them also. The dentistry gives dental care to patients, it helps them to maintain good oral hygiene and good health.
The mercury free dental care practice main focus is on the beauty of dental treatments carried out for improving their smile. Mercury contains half of silver amalgam fillings and on warm, mercury releases toxic vapors. The mercury free dentistry in Melbourne doesn't use silver amalgam fillings when treating the areas of decay. But we use safe and secure substitutes like composite resin fillings. Many patients love this treatment and these fillings like the way they take care of their health.
Mercury free dentists use bio compatible materials for the treatment. It negates the use of any type of metal made tooth. Here at Mercury free dentistry offer titanium dental implants to the patients, because of its non-corrosive nature. The titanium implants are bio compatible and assist the patients in finding a permanent way of restoring their smile after tooth loss. Many patients go for these types of dental implants more than alternatives such as bridges and dentures. The dentistry provides a variety of porcelain re installation, that looks natural to see, but safe and strong.
If you live around the Melbourne area, contact Mercury free dentistry in Melbourne today and book an appointment. The dentists in the clinic will tell about the benefits of mercury free dentistry.