Understanding a dentist is an important aspect that will render with the perfect treatment to the patient no matter what kind it is. It is a crucial step to be taken that defines the treatment solutions to be given to the patient. As smile is important for everyone and it's had a huge impact on their overall personality. So, it is important to find the right dentist Melbourne CBD in your area to get the best dentist.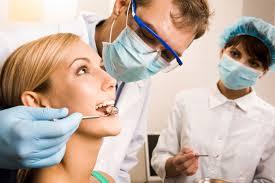 Get Good Dental Health by Experienced Dentist Melbourne CBD
Undergoing a dental treatment is a concerned process as its not only have an impact on the oral health, but also overall personality. Therefore, look for an experienced dentist who will help you in understanding the right process for you. Learn about their expertise by asking their customers. This is a best way to identify the right dentist for your treatment. They will always provide with the curative tips to avoid having the dental problems ahead.
How much attention is offered by the dentist for their patients?
It's common you may have seen the dentist having long waiting list outside their clinic. Most of such dentist keeps you waiting for long hours to get the treatment. Moreover, sometimes, due to the long queue they did not pay proper attention to their patients. Hence, avoid going to such dentist as the dental problem will get worse if you wait for long. Look for a dentist that can actually provide with the quick appointment with a stipulated time period without any delay.
Seek your Budget before Taking Dental Service
Budget has always remained an important concern of the individual. If your budget does not match with the treatment then you should start finding another dentist. However, it is also a known fact that the quality of the dental treatment should not be compromised at any time. Try to take the dental insurance so that at times in need you do not need to look down. The dental insurance will cover your treatment expenses. Make sure to ask your dentist if they accept the insurance plan.
Advanced Technologies Makes Process Easy
Nowadays, dentist opts for using the advance technology to treat their patients. It has been used widely and dentist has started following the latest methods and technique to provide the best quality dental treatment to their patients. You may also look at their patient's treatment photographs that give an idea about the dentist work.
Contact a Dedicated Specialist
As the dental specialists offer different types of services, hence choose one that meets your requirements. You can discuss your dental issue with the dentist to get the information about the right specialist who can actually provide the solution.
Wind Up
Picking a right dentist is the foremost step while considering the dental service. The Dental Melbourne CBD is the viable option for all those patients who are phobic to the dental procedure.