Smile is something that reflects the beauty of your face. It's always said that smile can win millions of hearts. The beauty of teeth plays a crucial role behind your charming smile. If you find that the irregular shape of your teeth is not complementing your smile, then what should you do? Well, visiting a dentist at that moment is probably the best solution you can have.
A dentist can efficiently figure out what step to take next in order to present a charming smile. If your teeth require braces to regain its original outline, then Braces Melbourne will certainly help you.
Metal Braces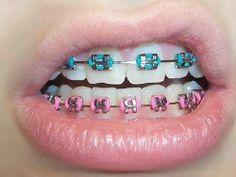 This stainless steel made braces are most popularly used aligner in recent days. Also, such steel braces in Melbourne is cost-effective. However, there are three major issues of this braces which should be considered carefully like visibility from outside, irritation on gums and dislocation tendency while chewing hard foods.
Ceramic Braces
This special type of braces is not visible from outside as these are clipped by metal ties or elastics. The price of this type of aligner is a bit more than metal braces. However, you should be more careful while consuming foods or beverages as this type of Braces Melbourne has a tendency to get discoloured. Also, it has fair chances of breaking, if not handled with care.
Lingual Braces
The lingual braces are fixed behind the teeth and so is not visible from outside. These customized braces are more expensive and requires specialized dentists for installation. However, due to improper fitting these braces can cause tongue injury or speech problem.
Invisible Braces
If you indeed want to align your teeth with braces, but wish to hide it from all, then the best type of Braces at Melbourne are invisible braces. It is the most expensive type of aligner installation for people with serious teeth issues. The specialty of this type of braces is that it does not come with any brackets.
Conclusion
So, if you are willing to improve your teeth alignment and look decent, then try out the braces listed above that suits your budget.