Everybody has to approach to a dental clinic during their life with dental issues and desire outstanding services from dentists. Today, dentists do not only resolve your dental issues, but also improve your smile by adopting latest technologies. Teeth are an important part of your face and especially if you are in a field such as modeling or any other in which you have to interact with people, then it is imperative for you to achieve the marvelous smile.
Cosmetic as well as restorative both are applicable dentistry to makeover your smile. As per one research, 82% people lose their self-confidence or feel embarrassed while communicating in a public place because of their poor smile.
If you are also among those persons who want to bright their smile, you should approach to Dentist Brunswick. They help you to get back your amazing smile. In this regard, our expert team performs incredible services such as teeth whitening, teeth bonding and restorative services.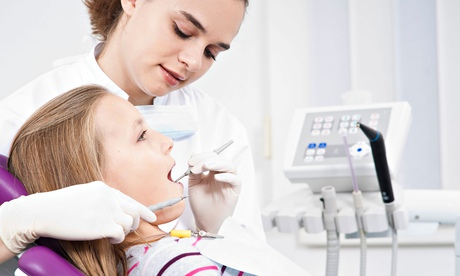 Treatments for Improving your Smile
Teeth whitening: This is a simple process by which you can achieve a beautiful smile. Moreover, it does not take a long time. This procedure differs from clinic to clinic, still there are many whiten shades are available.
Porcelain veneer treatment: Veneers are used to fill places of a person's teeth and makes your teeth in a proper shape or size in a case of longer or crowded teeth. Furthermore, expert dentists also set up crown on the canine teeth or back teeth. After this treatment, your teeth look like natural teeth.
Dental implants: Dental implant is a treatment in which dentists replace your missing teeth and restore smiles. A dental implant is a tooth "root" like tool, designed from titanium and placed within the bone and used for restorations that simulate a tooth or group of teeth. But this is an expensive treatment.
Bridges: Permanent bridges which also called fixed partial denture. In this treatment one or more artificial teeth implanted between two porcelain crowns.
Composite filling: Composite fillings render great durability as well as resistance to fracture. Generally, they are bonded or sticky attached in the cavity. In a case, your teeth are chipped or partial decayed, bonded composite substances may be the choice of material. This treatment is also applied to nearby spaces between teeth or covers the overall outside surface of a tooth to change its color, shape or size.
Additionally, dentist Brunswick provides you orthodontics services performed by expert orthodontics. Orthodontics is a part of dentistry that resolves teeth and jaws that are disorderly positioned. For this treatment one most popular method is aligners, by which serial aligners used to move teeth in the same way such as fixed appliances work.
So, now you have no need to be with your poor smile just visit to a Dentist Brunswick and get a splendid smile.