Many people became confused in choosing the best oral professional, but it indeed depends on which type of treatment you need. At a first glance, both dentists and orthodontics seem same, but there is a difference between these. In some cases, you suffer from those types of dental issues which cannot be simply treated by dentists in these situations you need to acquire the services of orthodontics. Today, around 73% people need orthodontics for their dental treatments.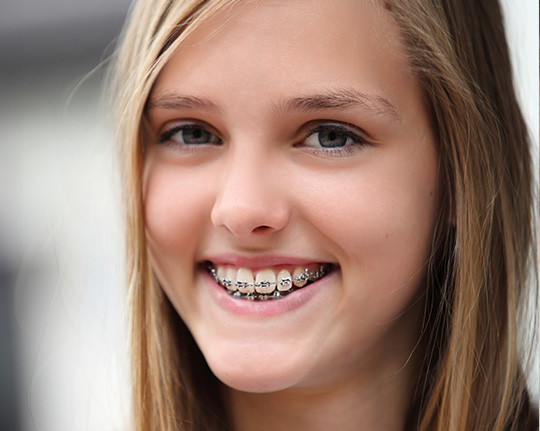 Qualification of a good orthodontist
Actually, orthodontics is the part of dentistry that pursues diagnosis, prevention and treatment of dental as well as facial abnormalities. These issues are technically known as "malocclusion" which means "bad bite". All orthodontics can be dentists, but around 6% of dentists can be orthodontics. Orthodontics Melbourne is highly skilled in the form of design, utilization and control of corrective implements like braces, lips and jaw into proper alignment and to obtain facial balance with smile improvement.
Any orthodontist must have completed college study, after then acquiring four-year dental graduate program at a university dental school or any authorized institute. Moreover, he or she must have effectively completed two to three year residency program of further education in orthodontics. This residency program must be accredited by authorized firm. In this training, orthodontists are to be provided skill regarding tooth movement and facial development.
Here at holistic, all Orthodontics Melbourne is highly qualified in terms of education as well as training.
Why you need an orthodontist?
If you identify any of below symptoms in your child or yourself, you certainly need to visit an orthodontist.
You wish an outstanding smile
Prompt or behindhand loss of baby teeth
Feeling trouble while chewing or biting
Mouth breathing
Stuffed, concealed or misplaced teeth
Complexity in speaking
Smashing or Clamping together teeth
Facial or teeth irregularities
Inconveniently closing lips
Any oral habits like sucking thumb or finger
Jaws while shifting, occurs sounds, extended or broke
Sticking out teeth
Our orthodontics Melbourne at the holistic dental clinic efficiently provides all services in the complexions of any above.
What is the ideal age for acquiring orthodontic treatment?
Obviously, at any age, you can take advantage of this treatment because healthy teeth can be developed at about any age. Because observing growth and expansion is essential to handling orthodontic issues, orthodontists prescribe that all children have an orthodontic concealing before the age of 7 years.
Because it will be easy to cure if treated early. After acquiring all permanent teeth and facial changes will be complete, it will create some complications while providing treatment.
Any successful Orthodontic Melbourne treatment is a bidirectional approach which requires a compatible and collaboration by both the patient and the orthodontist. At holistic, all orthodontists are co-operative and enthusiastic.