Many people do not need to go to a dental clinic in whole their life, it is a pleasant thing. While many people frequently need to go to a dentist. There are a number of people around us who have to put on braces for many years and have to seek dental treatments repeatedly.
Actually, 60% people go to the dental clinic in a year because of having dental issue. Dentists also have to perform much more with oral health than cosmetic treatments. Inadequate oral treatment causes for pain and the possibility of disease. That is why if you are looking for the Dentist, it is vital to choose the right Dentists in Melbourne.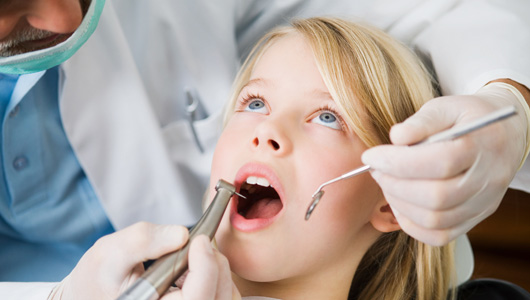 Why an Expert Oral Service Provider is Essential?
Many new technologies as well as treatments for developing oral hygiene as well as the health of an individual's teeth are enhanced all the time that has motivated to the requirement for highly proficient dentists that execute such treatments.
Obviously, it is not an easy task to identify the most suitable from the multiple dentists being promoted day by day. So, search well online as well as in your local area to get an idea about the most preferable from tremendous alternatives. There is no any two dentists are identical, so first analyze properly about their previous executed services and get references from their patients. As dental health and hygiene is concerned, it is very essential that you choose the right dental service provider.
Here are Basic Tips to Select an Agile Dentist
To maintain the best dental health possible, there is a need for anybody to choose the best dentist to achieve your and your family's requirements. Following are certain tips that you should consider before adopting an appropriate dentist
First, make a list of all dental service providers throughout your area and recognize which oral services each one of them provides. Because some dentists provide cosmetic services while others do not, so make sure about it.
Identify the area of their clinic. It is crucial to have clinic somewhat close to you. Because, sometimes it is a procedure requiring frequent visits as well as it is important in a case of emergency.
Consider a dentist is proficient in a particular service which you or your relatives require. Ask his or her experience in this field and any unique training the expert has had in a relevant area.her experience in this field and any unique training the expert has had in a relevant area.
Ask about their emergency oral services. In a case, you perceive that if an oral problem emerges farther regular office hours, then how you will be treated.
Analyze the position of oral health clinic and the sanitation of the expert, their assistants and staff.
Why Should Prefer Dentists in Melbourne at the Holistic Dental Clinic?
The holistic dental clinic is the most recognized place for their highly dedicated oral experts.
They are available in different areas of Australia such as Melbourne CBD, Brunswick and others. So, you can reach easily in an emergency case.
They make strong focus on prevention and education.